PREPARE TO COPY...9TH AUCTION UPDATE
Also seen at

YouTube.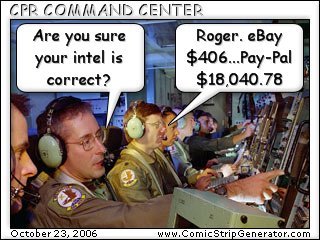 The latest reports are very good. Please update your blogs about the tremendous progress on the auction. Let's keep hitting the Pay-Pal button and bidding on the eBay auction. Hugh Hewitt and Buzz Patterson are both in contact with

Andrea and Mark

and are very pleased at the outpouring of support.Here's a

Hugh Hewitt update.
And, Hugh provides a mailing address

in another update.

Let's keep it going!!If you're not sure what's going on, take a look at the post below.BID HEREDONATE HERE