DO YOU HAVE THE BALLS?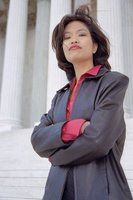 If not, that's ok. Michelle Malkin does. Malkin was "bleeped" on the O'Reilly Show for using a term that refers to "testicles." I wonder if it's ok to say "testicles"? If you watch the video, her bleep comes about 3/4 through but it's worth the wait, especially O'Reilly's response.Also, Malkin has a poll about Steele...hmmm..."Balls of Steele?"...no, it was something else. Anyway, I think it's good he didn't take the RNC chair (thx, GB) because he will make an attractive VP candidate in '08.***Brainster has gone and done it with his endorsement of John McCain. He received a little flak, then he responded to each one of them. I don't like McCain, never did and probably never will. However, I like what Brainster is doing: Getting the discussion started, and early .***John Ruberry has Nancy Pelosi, CAIR, and "correcting the patriot act" all in one post. Nothing to worry about, though, Pelosi is looking out for America. Sleep well.***Stuck in Ohio. Well, if our angel, Mary Ann, had a blog, she'd point you to this story. I know she would.***Corruption in Congress. Check out this site for the dirt. Don't know if it's true, just linkin' to it. (I really think it's true)***The Bedford Incident. If you simply sink the SOBs, you don't have these problems.

Ever.
******************
"Read, be outraged and count your blessings..." Andi's World sticks it right in your face...now deal with it!